INTRODUCING THE WORLD'S FIRST REMANUFACTURED LAPTOP BSI KITEMARK™
Here's what we announced at our event. Watch the video here: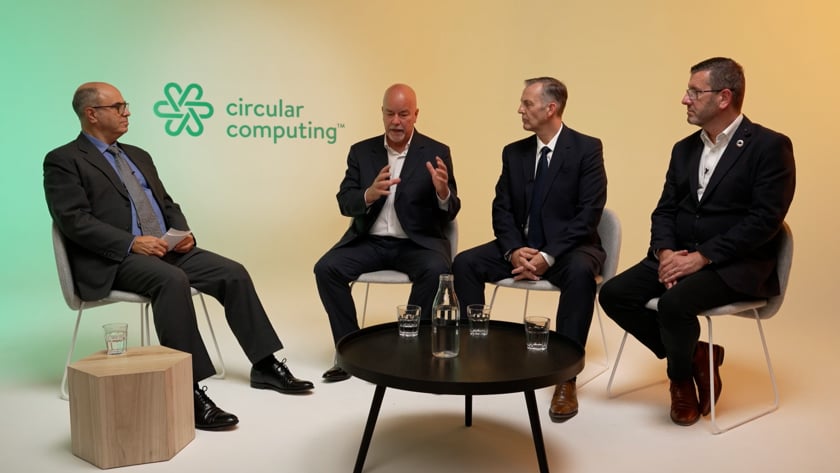 PROCURE REMANUFACTURED WITH CONFIDENCE
The Kitemark takes away any perceived risk of buying remanufactured laptops
DELIVER A SUSTAINABLE IT PROGRAM
Provide carbon neutral remanufactured laptops to your organisation
REDUCE IT PROCUREMENT COSTS
Save up to 40% on cost compared to equivalent new models
"Circular Computing is the first organisation to receive the Kitemark for remanufacturing laptops. The products that come from the process are equal or better than new, which is a great moment for the industry and great leadership from Circular Computing to demonstrate what can be done."
MARTIN TOWNSEND
Global Head of Sustainability and Circular Economy, BSI
THE CIRCULAR REMANUFACTURING PROCESS
Our remanufacturing processes alone have helped propel us towards the BSI Kitemark™.
Every laptop goes through the same 5+ hour remanufacturing process (to BS 8887 standards) to create a single grade of product that is close to new. We commit to this quality whether you take 5 or 5,000 laptops, zero compromise.
EXTENSIVE
5 HOUR+
PROCESS PER LAPTOP
RIGOROUS
360
POINT QUALITY CHECK
UP TO
3 YEAR
EXTENTED WARRANTY
We remanufacture to BS 8887 standards by our fully qualified technicians within Circular Computing's purpose-built state of the art production facility.
ISO 9001 accredited processes mean that we can guarantee consistent quality of the same model in large volumes, and, with comprehensive cosmetic detailing, every laptop is refinished to exacting quality standards.
JOHN MAYER
VP Channel Financing, Ingram Micro
"I would characterise what Circular Computing has done for remanufacturing as - they have actually accomplished the impossible. No one ever thought you could actually do such a solution like this... it's really what we call the utopia in the industry."
JON OZANNE
UK CIO, Balfour Beatty PLC
"I think one of the things that strikes you is when these devices arrive they're indistinguishable from new. The overriding feedback is the staff feel they are better than what they had before."
Find out how our carbon-neutral remanufactured HP, Dell and Lenovo laptops can fulfil the IT needs for your organisation.
If you want to request a quote or learn more about what we do, please get in touch with us today.